New York based data center provide Telx could be up for sale, with a price tag of around $2 billion, according to Reuters. 
The company, which owns twenty data centers, including three in New York City, has been talking to investment banks and looking for someone to run an auction, according to the Reuters report.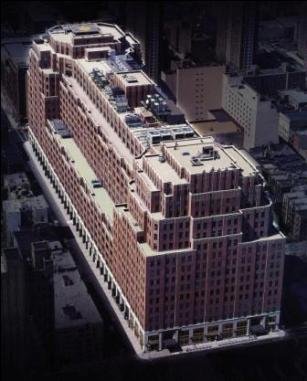 New York changes
Telx was founded in 2000 and built a data center in the historic 60 Hudson Street building in Manhattan. Since then it has expanded into thirteen US states, and adopted other New York landmarks, including the former AT&T building on Avenue of the Americas. Earlier this year, it completed a refurbishment and expansion of Hudson Street and the AT&T building, calling them the "urban giants". Its other New York data center is on 8th Avenue
The company has 1.3 million sq m (roughly 13 million sq ft) of colocation data center space, and 50,000 network connections, with strong telecoms holdings. Telx operates internationally, but currently only owns data center space in the US - a situation that may have spurred a sale that could result in an more international presence. 
One of Telx's founders, Hunter Newby, recently formed Netrality Partners, and bought a 25-storey data center in Houston. 
The firm's owners, ABRY Partners LLC and Berkshire Partners LLC , have not commented so far.