Australia's largest telecoms company, Telstra, has suffered a major outage throughout its network after a core exchange near Sydney caught fire.
The issues started on Thursday afternoon, affecting fixed line and mobile services across New South Wales, Victoria, Queensland, South Australia and Western Australia.
The incident disrupted nearly 30 percent of overall Telstra traffic, causing delays for flights and train journeys. Some government offices and schools had to be closed, and digital businesses lost their revenue.
A corruption of the internal IT systems also meant that some of the text messages sent by Telstra customers were delivered to wrong recipients – although the company didn't give any estimate of the size of the problem.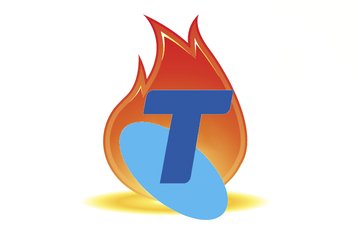 On fire - but not in a good way
The outage started at a 10-story facility at 1 Thomas Street in Chatswood, a suburb of Sydney, where Telstra houses some of its routing and switching infrastructure.
Telstra acknowledged the issue at 1:40pm AEDT, admitting that its power equipment was damaged by fire.
According to the company, all faults were fixed at 7:40pm. At the time of writing, Telstra provided no details as to the reason or the extent of the incident.
"The fire brigade had to isolate the power and we had to redirect the traffic away from the exchange," Andy Penn, CEO of Telstra told ITnews.
"I'm pleased to say more than 70 percent of the traffic continued to operate as normal."
Telstra acknowledged that some of the text messages sent during the outage were delivered to the wrong recipients, even customers of other mobile networks - something that has caused a stir among privacy activists.
"Due to an issue caused by the fire at our Chatswood Exchange on 2 February, SMS' sent from some mobiles between 1pm AEDT and 3:20pm AEDT may have been misdirected and not reached the intended recipient. The messages may have been received by another number. We apologize for this error," said a statement on the Telstra support page.
"To safeguard this, we closed the SMS platform for a short period and held those messages until we could ensure the integrity of the messages. This was done to prevent any further issues as a precaution.
"If you received an SMS that was not intended for you, please delete the message."