PT Telkom Indonesia has opened a new data center in Ulin, Banjarmasin, Indonesia
The Indonesian telco inaugurated the Neutral Cloud & Internet Exchange (neuCentrIX) data center last week. This is the telco's second data center in the Kalimantan region.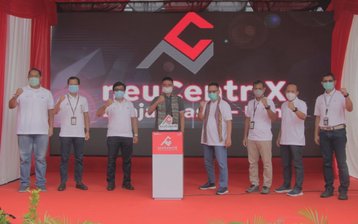 "NeuCentrIX is a TelkomGroup initiative in serving the wholesale market for the telecommunications industry and the digital ecosystem by providing data center services. With the widest coverage advantage and having the largest eyeball access in Indonesia, neuCentrIX is able to meet the needs of high-speed internet and access to digital products that will support future business development," said director of wholesale & international service, Dian Rachmawan.
The Tier II facility has a capacity of 29 racks, and the company hopes to accommodate government, Internet Service Providers, and start-up customers.
"NeuCentrIX is also a carrier neutral data center, where users are allowed to connect to various Internet service providers and content providers so as to provide flexibility for businesses in designing their networks," added Rachmawan.
The telco has built 18 neuCentrIX facilities in 13 cities across Indonesia; Medan, Batam, Pekanbaru, Jakarta, Bandung, Semarang, Yogyakarta, Surabaya, Denpasar, Makassar, Manado, Balikpapan and Banjarmasin.