Telekomunikasi Indonesia International Pte Ltd (Telin Singapore) has announced that its upcoming Telin-3 data center has become the first facility in the Asia Pacific region to be built to designs validated by VMware.
Located at the Singapore Data Centre Park (DCP) in Jurong, Telin-3 is Telin Singapore's third data center in the city-state. It's other two data centers are located in the east part of the island by Changi Airport, and in a private area within Global Switch's data center at Tai Seng respectively.
Defined by software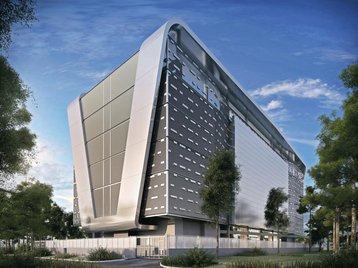 "We are very pleased to be supporting and marking the development of Asia-Pacific's first software-defined data center based on a VMware Validated Design with Telin Singapore," said Ron Goh, the president of VMware in Southeast Asia and Korea.
"As we focus on enabling our customers and partners to deliver successful IT outcomes through SDDC, VMware Validated Designs provide comprehensive and extensively-tested blueprints to build and operate a private cloud," he added.
"The data center is developed to address the growing demand for premium data center services in support of Singapore's Smart Nation vision, and better enable our customers from both regional and global markets," said Freddi Huang, the head of engineering and operations at Telin Singapore. "As such, we wanted to build a data center that can offer our customers the highest levels of flexibility and agility.
"Working with VMware's architecture experts, we were able to reduce deployment risks, realize value sooner and better manage operations to serve our customers four times faster from a typical three months to three weeks. With the designs continuously validated and updated, our data centers are always compatible and robust to support customers' needs."
As we reported earlier, Telin-3 incorporates a multi-tier design to meet differing operational requirements within the same building. It is the only data center in Singapore that has received Uptime Institute's Tier IV design certification, for level five of the multi-storey data center; data center halls on levels two, three and four are certified to Tier III.
In a speech at the opening of the Singapore Datacenter Week earlier this month, Telin Singapore CEO Septika N. Widyasrini revealed that Telin-3 will officially launch in November.