Scandinavian network operator Telia has become the first to hold public demonstrations of 5G connectivity in Europe, carried out in collaboration with Ericsson and Intel.
The use cases included providing high-speed network connectivity for a commercial passenger cruise ship and a remotely controlled construction excavator.
The partners expect to start offering a commercial 5G service in Helsinki, Tallinn and Stockholm sometime in 2018.
5G for Northern Europe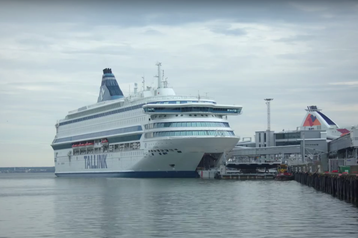 "We work together with our partners in the whole ecosystem to explore the powerful effect it is going to have for our customers and in society," said Gabriela Styf Sjöman, global head of Networks at Telia.
"It's not only about building a new network but it's also about building a new way of thinking and perceiving what a mobile network can be and can do. High speed, low latency, guaranteed capacity and truly mobile is going to push the boundaries of digitalization and we want to be there pushing it together with our partners."
The trial in the port of Tallinn saw Telia deploy 5G networking for a Tallink cruise ship, subsequently used to enable Wi-Fi for 2,000 passengers and the ship's own information and communications technology systems.
The second trial, held as part of the EU Digital Summit, saw participants control an industrial excavator through an augmented reality system and a VR headset, benefiting from ultrafast connection with very low latency. The idea was to demonstrate that 5G networks can be used to enable work in hazardous environments.
"Our work together trialling early usages of 5G technologies and the experiences it will bring to different industries, demonstrates the importance of collaboration and the need for seamless flow of data across the network, cloud and devices to make 5G a reality," commented Asha Keddy, vice president and general manager for Next Generation and Standards Group at Intel.