This month, Telekom Romania plans to open a small data center in the country's fourth-largest city, Cluj-Napoca.
The facility was built by general contractor Tema Energy, and can accommodate 300 server racks.
A modernization project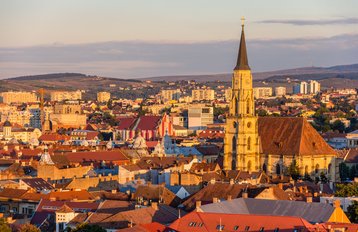 Located in a former telecommunications center across three levels and a basement, the facility is connected to 600kW and 1,000kW power sources.
"The fact that we developed the new data center in an existing building has significantly reduced our costs," Vasile Voicu, Telekom Romania's B2B product management manager said, Profit.ro reports. "To build a data center at a capacity of 1MW now costs you $5-7m."
It joins another Telekom Romania data center in Bucharest, and two more in Brașov.
While the company shares branding with Deutsche Telekom, it has long operated as a subsidiary of Greek telco OTE, of which Deutsche Telekom is the largest shareholder.
This August, however, French telco Orange signed an agreement in principle with the Romanian state to take over the fixed operations of Telekom Romania and create a new entity where the government will own a fifth of the business.