Colocation provider Telehouse is preparing to launch Cloud Link connectivity exchange from its Docklands facility, home to the London Internet Exchange. It will allow customers to connect with multiple cloud service providers, simplifying creation of hybrid IT solutions.
Dawn of the multi-cloud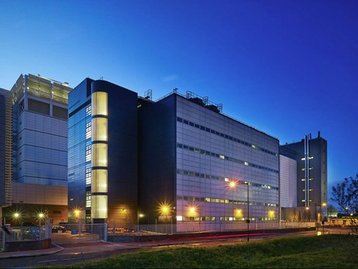 Telehouse, established as Japanese telecom company KDDI's data center arm in 1989, provides colocation, ICT and managed services; its London North facility was the first purpose-built carrier-neutral data center in Europe, and the company now owns 48 colocation facilities in major cities around the world.
With Cloud Link, networking can be self-provisioned via an online portal, built around customer API orchestration. The service offers dual-homed, fully redundant connections using the company's core Ethernet infrastructure, with connectivity ensured via a private VLAN. 
When it launches in April, Cloud Link will provide and manage connections to Azure using ExpressRoute, Microsoft's own private connectivity service. Telehouse expects to offer similair level of acess to AWS and Google Cloud, and later Salesforce and other SaaS providers.
Cloud Link will be available on contract to colocation users at the Telehouse's East London Campus. However, Azure's ExpressRoute cloud services must still be purchased directly from Microsoft.
"Historically, Telehouse is a carrier-neutral data center provider, but this is us starting to broaden ourselves," Nick Polidorou, deputy director and head of KDDI Pan Euro Networks, told DCD.
"Obviously Equinix started to provide other services in addition to colocation, and we're probably playing a little bit of a catch-up, but we decided to run a lot of services that previously we didn't have. We've always concerned ourselves with just colocation, racks, power, cooling and carrier-neutrality, and I think this is probably the next step for us, the metamorphosis into the next stage."
"We will increase the offerings of the services and solutions that we provide. In the future we will be providing connectivity, DDoS mitigation, optimization, those kinds of things."