Spanish telecoms provider Telefonica and Chinese infrastructure giant Huawei have worked in partnership to launch public cloud services in Chile, Brazil and Mexico.
There are two different types of services on offer: Open Cloud based on OpenStack, and Cloud Server, based on Huawei's FusionSphere.
"The launch in record time of the Open Cloud and Cloud Server services in Chile, Mexico and Brazil is a huge joint milestone for Telefonica and Huawei. Huawei are a strategic technology partner for Telefonica that enables us to provide a better Cloud solution in the market with the best features at the best price and with the latest technology," said José Luis Gamo, director of B2B Products and Solutions at Telefonica Business Solutions.
Both types of services are available immediately.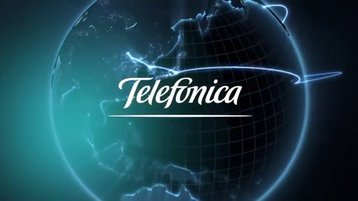 À la carte
Open Cloud is a public cloud service based on OpenStack technology and hosted in Telefonica's data centers in Chile, Brazil and Mexico. It offers services including cloud computing, storage, networking, databases, application development, security and analytics. Customers can also lease bare metal servers.
Open Cloud is aimed at larger businesses that want to deploy hybrid cloud architectures, and Telefonica says it represents its commitment to an open and secure cloud.
Meanwhile Cloud Server is powered by FusionSphere, a cloud operating system that's based on OpenStack, but adds virtualization and management features developed by Huawei. This simplified distribution is mainly aimed at SMBs , and requires little technical knowledge.
"By combining Huawei's long-term and sustained investment in global information and communications technology, with Telefonica's leading B2B market development capabilities, both companies aim to transform the traditional industries by providing high-quality, innovative, and industry-oriented cloud services, to enterprises," said Yelai Zheng, president of Huawei IT Product Line.
"Cloud is a key strategic new business for Huawei, and we are committed to growing more and more in this area. Working together, Telefonica and Huawei can build key differentiators to succeed in the market."
The partners are planning to launch the same range of services in Peru next, followed by Argentina and the US.