Telefónica has been piloting an AWS Wavelength Zone in Madrid, Spain, and conducted a successful integration demonstration during a volleyball competition stream.
Wavelength embeds AWS compute and storage services at the Edge of communications service providers' 5G networks and provides access to cloud services running in a nearby AWS Region. The company says Wavelength minimizes latency and network hops required to connect from a 5G device to an application hosted on AWS because application traffic can reach servers without leaving the mobile providers' network.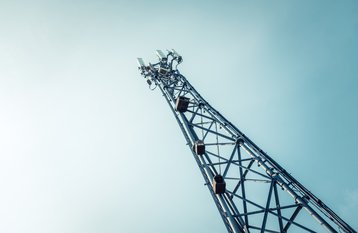 The pilot was done in collaboration with the cloud company.
Telefónica said it had validated the integration of its network application programming interfaces (APIs) with the Wavelength Zone.
"This project is a relevant step in opening up the functionalities of the new generation networks and public Edge cloud computing services to application developers. It is a strongly coordinated telco industry move, hand in hand with the GSMA through the GSMA Open Gateway initiative, that provides an interoperability framework for the premium services to comply with the needs of business and consumer customers," said David del Val, Telefónica Open Gateway director.
Cinfo, which enables live production and streaming of events, to test network quality conducted a trial of the service during the Madrid Volleyball Federation event which last took place in May 2022. The company's Tiivii product, a real-time AI-based cloud production for sports and music, was selected as the partner for the demonstration.
"The cameras at the event streamed a live video over Telefónica's 5G network with the configured enhanced connectivity to the Pilot AWS Wavelength Zone, reducing the deployment time of the application to minutes," said Telefónica. "The output stream of the Tiivii service, as compared to regular deployment, provided a superior viewing experience on live streaming by reducing the frozen frames and allowing viewers to seamlessly follow the play by enabling Cinfo's artificial intelligent control commands to cameras on time as required. This test solution reduced latency by ~20 milliseconds and jitter by ~90 percent during cell congestion, which is critical for a consistent user experience."
Antonio Rodriguez Del Corral, CEO of Cinfo, added: "With this test solution, we have managed to produce a live event for the Madrid Volley Federation reducing the latency and verifying the difference between a cloud node connected to 5G and a cloud node connected to the Internet, without the need of complex deployment and integration."
AWS first announced it was partnering with Verizon in December 2019, when a pilot project was launched in Los Angeles. Wavelength Zones are now available in 19 US cities.
"Our customers are looking for frictionless ways to build and scale next-generation applications," said Jan Hofmeyr, VP of Amazon EC2. "In collaboration with Telefónica, we are empowering our customers to use network APIs to leverage the combined power of 5G connectivity with AWS Wavelength to deliver high-speed, low-latency experiences for end users. This is an example of how we continually improve our customer's experience by building on innovative AWS services."
Wavelength Zones are also available in South Korea with SK Telecom, the UK, and Germany via Vodafone, Japan through KDDI, and Canada with Bell Canada.
Ateme, a video compression and delivery solution, this week announced that its 5G media streaming solution is now integrated into AWS Wavelength 5G Mobile-Access Edge Computing (MEC) infrastructure after a 'successful test in a Wavelength zone within a tier-one operator's network.' Further details weren't shared.