A new Telecom Italia data center in Acilia Rome, has been certified as Tier IV in the Uptime Institute's reliability classification. 
The Acilia data center has been granted the award for design documents and the constructed facility, meaning it has multiple independent and physically isolated systems for power and cooling, with redundant components and multiple independent distribution paths.
Redundant links
The data center includes four equipment rooms served by three function blocks, for services, control room and warehousing, according to architect LA SIA's site. The rooms range from 650 sq m to 1088 sq m.
The building partners are proud of their part in achieving the certificate. "Tier IV indicates the highest degree of quality for a data center," says LA Sia. "Therefore all the plant engineering and civil design is characterized by redundant systems, which will guarantee the maximum degree of safety."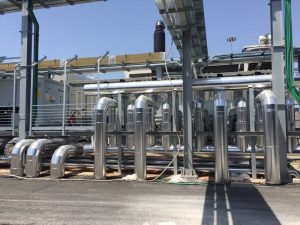 The cooling system has a total cooling capacity of 7,8MW, provided by high efficiency units from Italian cooling system vendor Climaveneta, a Mitsubishi Electric subsidiary. The cooling units are linked to centralized free cooling and geo cooling systems. 
It's the third Tier IV data center in Italy to use Climaveneta units. Previously Swisscom subsidiary Fastweb used them, along with insurance group Unipol's data center in Bologna.