British data center specialist Telecity has opened its sixth facility in the capital of Finland, praising the city as a major hub for digital technologies.
"We see that, as well as an increasing interest in cloud services generally, there is an outsourcing trend amongst large corporations headquartered in Finland," said Sami Holopainen, general manager of TelecityGroup Finland.
"The availability of connectivity options such as the TelecityGroup Cloud-IX solution, a service which enables customers to access multiple cloud services, toolsets and solutions through a single, dedicated, secure connection, is also a factor in driving data center capacity demand."
An attractive proposition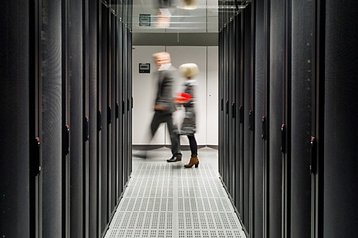 According to Telecity, Helsinki is home to one of Europe's fastest-emerging tech hubs, with thriving gaming, software development, wireless telecommunications, e-services and system integration sectors.
The company entered the Finnish market in 2012, and gradually built six facilities spread across the city. The Helsinki 6 data center will be rolled out in phases based on customer demand for compute capacity.
Finland's tax incentives for data centers are some of the most attractive in the region. Bitcoin mining venture K'n'C Miner recently announced plans to build its next facility in Finland rather than Luleå in Sweden, where Facebook maintains two of its massive data centers, citing lower costs as the reason.
Finland also enjoys close proximity and good relations with Russia, enabling the companies located there to offer services to the Eastern European and Baltic markets.
Earlier this year, American networking and infrastructure giant Equinix agreed to buy Telecity for $3.6 billion – its largest acquisition to date. In the process, the company outbid its European rival Interxion.