Research from Capgemini Research Institute has revealed that big tech companies will spend an average of $1 billion each on cloud network transformation.
More specifically, Capgemini anticipates telcos will invest $200 million each year on average in cloud transformation over the next five years, for the total $1bn.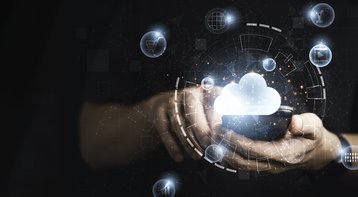 The researchers surveyed 270 executives from large Communications Service Providers (CSPs), Network Equipment Providers (NEPs), Niche Equipment Vendors (NEVs), hyperscalers, Containers as a Service (CaaS) vendors, and large cloud providers.
The report found that nearly half of the telco (46 percent) network capacity will be entirely cloud-native in the next three to five years.
According to the think tank, the early adopters will benefit the most from the transformation, with the IT firm predicting that 'early adopters' of cloud-based telco platforms expect to recover almost half 47 percent of their investment within this period.
There are also financial benefits of cloud transformation, with Capgemini forecasting that operators are expecting to optimize network total cost of ownership (TCO) by 13 percent, resulting in cost savings of up to $260 to 380 million per year per operator.
On top of this, additional revenues of between $110 to $210 million per year could be made by attaining early-mover status in markets enabled by cloud-based platforms.
"Cloud transformation is a fundamental change in the evolution of the network that has been dominated by physical devices and infrastructure. It represents a significant change of mindset for telcos," said Jacques Assaraf, global head of telco industry at Capgemini.
"Telcos are ideally placed to explore opportunities offered by cloud and federate an ecosystem around themselves to unlock innovative use cases, uncover new sources of revenue, and capture the full value of 5G and connected industries. Early adopters will reap the most benefits in markets enabled by cloud-based platforms, not just financially, but also from a business and sustainability perspective."
The report also notes that cloud transformation will present opportunities for the deployment of Open RAN, while also enabling the quicker rollout of some industry-specific use cases for enterprises and end-consumers.
This includes use cases such as automated smart factories, private 5G networks at distribution centers, ports, oil fields, mines, chemical storage, and processing units, remote surgeries, augmented reality/virtual reality (AR/VR), or metaverse-enabled remote operations, monitoring, and training.
Capgemini adds that the cloud transformation will enable telcos to reduce their greenhouse gas (GHG) emissions by five percent, which represents one-third of the expected overall reduction of networks' carbon footprint in the next three to five years.