A 'blank check' Special Purpose Acquisition Company (SPAC) focused on acquiring technology companies has withdrawn plans for an IPO.
CAVU Technology Acquisition filed for a $100 million IPO in March 2021. Formed by the co-founders of CAVU Capital and intended to focus on North American targets operating in the technology space, including in IT services, software, SaaS, and digital transformation.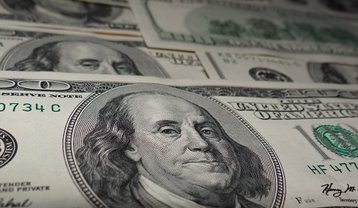 The company withdrew its plans for an initial public offering this week. It filed with the SEC to withdraw its plans, saying it was "not currently pursuing a public offering of securities."
No further details or reasons were given, and it's unclear what the current status of the company is.
The company is/was led by CEO and Chairman Barry Shevlin and COO and director Michael Johnson, who co-founded boutique investment bank CAVU Capital. They were joined by CFO Nicole Speltz, who founded Transcend Consulting in 2017. Maxim Group LLC was due to be the sole bookrunner on the deal.
The withdrawal is one of several SPAC IPO withdrawals amid market uncertainty. Murphy Canyon Acquisition Corp., Do It Again Corp., and TCG Growth Opportunities Corp. all withdrew plans to IPO. They were targeting real estate, restaurants, and consumer-oriented internet businesses respectively.
The SPAC boom has led to excess IPO supply that's now dragging down financial markets in early 2022, CNBC's Jim Cramer said this week.
However, not all SPAC mergers are faring so badly. Cantor Fitzgerald-sponsored CF Acquisition Corp. V recently completed a combination with South American satellite company Satellogic. Bitmain-backed cryptocurrency mining services company BitFuFu recently announced it would merge with the Nasdaq-listed Arisz Acquisition SPAC in a $1.5 billion deal.