Wholesale tech distributor Tech Data is to acquire the wholesale tech arm of Avnet for $2.4 billion in cash and around $194 million in stock.
While Tech Data sells a variety of products, from consumer electronics to data center, Avnet's subsidiary primarily sells higher-end data center hardware, software and supplies.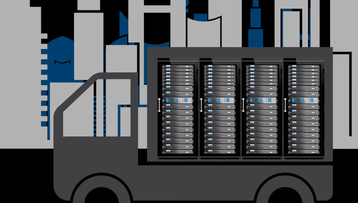 Consolidation
"We are excited to announce this transformative transaction, which creates a premier global IT distributor with the most diverse end-to-end solutions from the data center to the living room," Bob Dutkowsky, CEO of Tech Data said.
"This combination complements our value-added distribution capabilities in Europe and the Americas, while establishing Tech Data's presence in Asia-Pacific, which will be a new market for us."
He told the Wall Street Journal that the deal would create a complete "end-to-end" distributor of data center equipment, as well as computer and consumer technology.
"If they can go to one place, it makes it easier for them and much more efficient for them to solve problems for their customers."
Patrick Zammit, president of the Technology Solutions business, added: "Industry standardization, innovation and converging technologies have transformed our industry.
"The broader portfolio created through this combination will enable both businesses to better capitalize on these trends, while also providing new opportunities for Technology Solutions to optimize and expand its offering, as well as unlock value in ways we could not historically."
The transaction is expected to close in the first half of 2017, subject to customary closing conditions and regulatory approvals.
The acquisition of Avnet Technology Solutions, which itself bought Bell Microproducts in 2010 and Magirus in 2012, comes at a time of increased consolidation in the industry.
Tech Data's fiecest competitor, Ingram Micro, is set to be acquired by Chinese aviation and shipping conglomerate HNA Group for $6 billion.