After three years in the position, Taylor Rhodes is stepping down as the company's CEO. In a final address on the company's blog, he stated that having accomplished all that he could, "it is time to let someone else with different strengths step up and take it farther."
Rhodes will be ceding his position to president Jeff Cotten, who will serve as the interim CEO but may be offered the job permanently. The pair worked together at Electronic Data Systems (EDS), a major IT equipment and services company, before it was acquired by HPE in 2008.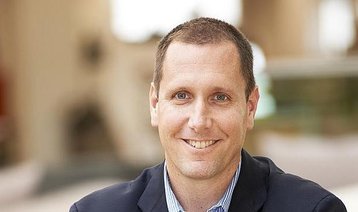 Rhodes hits the road
Rackspace was created in 1998 as a managed hosting company, before offering public cloud services, and finally transitioning to managed cloud services.
In 2014, Rackspace considered selling its business, but failing to find a buyer that would agree not to make fundamental changes to its model, decided to continue independently.
In 2015 the company began offering managed services for AWS and Microsoft Azure, a division that has grown 1,400 percent year-on-year. It will also sell Google services later this year, following an agreement with the cloud provider.
Last year, Rackspace was sold to private equity firm Apollo Global Management for $4.3 billion after its share price dropped 60 percent since 2013 due to the rise in hyperscale cloud providers.
It then began a process of internal restructuring in an effort to reduce costs, laying off more than 500 staff worldwide. Rhodes' cryptic address, however, leaves no hint that this has anything to do with his departure.
In his blog post, he said he is to become the CEO of a company "about the size Rackspace was" when he joined in 2007. At the time, Rhodes was senior VP and general manager of Rackspace International, before becoming COO. He then replaced Lew Moorman as the company president in 2014 , before becoming CEO later that year.