The $20.8 million expansion and renovation of a data center in Nassau County has been boosted with the approval of tax benefits from the state of Long Island.
1025Connect data center in Westbury is investing in infrastructure, hoping to cement its role as a major hub for digital business development in the area.
The 186,000 square feet, four-story colocation facility benefits from its proximity to the landing points of several submarine cable systems and fiber routes between the US East Coast, Canada, Europe and South America.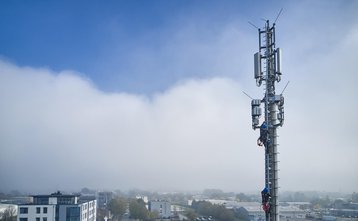 The site will also house Long Island's sixth LaunchPad location, a co-working space for startups which will initially occupy about 7,600 sq ft, before it eventually expands to 15,000 sq ft.
The renovation will see the installation of new backup generators to support servers, new air conditioning equipment, construction of new offices and the expansion of parking spaces on neighboring land. The work could take as many as seven years to complete, and will be carried out as the company recruits tenants.
Tax breaks
Nassau County Industrial Development Agency (IDA) approved a sales tax exemption of up to $778,500 on purchases of construction materials and equipment by 1025Connect.
It also granted a $196,087 waiver of mortgage recording tax, as well as a 15-year deal on property taxes that will see them frozen for the first three years of the agreement, and then increased 1.56 percent each year for the remainder of the period.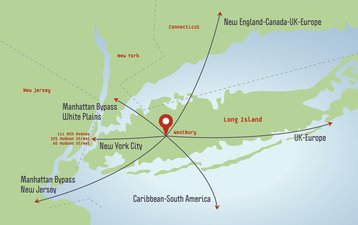 The IDA, a public body operated by the Nassau County Executive, promotes economic development within the county. 
But it hasn't been plain sailing for 1025Connect - in 2007 the Westbury property saw a foreclosure proceeding opened against it as a result of an unpaid $27 million loan, according to Trepp LLC, a tracker of commercial mortgage-backed securities.
Jeff Wasserman, who took out the loan and is the current property owner, said the building is on the most secure financial footing it has ever been.