Tape shipments in 2017 hit a new capacity record, increasing 12.9 percent year-over-year, according to tape vendors Hewlett Packard Enterprise, IBM and Quantum.
Together, as the LTO Program Technology Provider Companies (TPCs) group, the three firms revealed that a record 108,457 petabytes (PB) of tape capacity (compressed) was shipped last year.
LTO stands for the Linear Tape-Open Ultrium format, an open tape format developed by the three companies.
2018: Even better?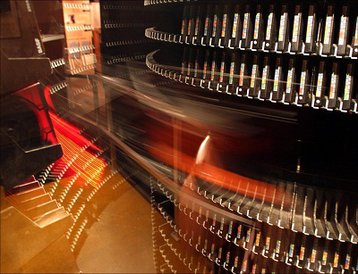 "This year, we've seen a rising interest in tape technology from a variety of industries - particularly from those who prioritize protecting their important data from ransomware attack and who require solutions for long-term data retention," Chris Powers, Vvice president of HPE Storage, said.
"With our recent announcement of the updated LTO technology roadmap, we expect to see the amount of capacity shipped continue to grow year-over-year as we provide customers with a cost-effective and secure data storage solution."
Actual media unit shipments in 2017 experienced a small drop year-on-year, with the group citing the market's anticipation of the new LTO-8 generation of tape, which began to be introduced in late 2017.
LTO-8 specification was designed to enable storage of up to 30TB of compressed information, while the LTO-7 cartridge initialized as Type M media allows users to write 9TB (22TB compressed) on a new LTO-7 cartridge using LTO-8 drives.
These new advances, the group believes, will lead to 2018 media capacity shipments soaring.
Phil Goodwin, research director at IDC, said: "Many organizations continue to rely on tape for their long-term archive and high-capacity, low-cost data storage needs Moreover, having tape as part of a backup strategy can provide an 'air gap' to help protect against data loss due to ransomware.
"The higher capacity, faster throughput of the new LTO-8 technology offers continued price-to-performance gains for organizations using tape in their data centers."