Tanzania is making a bid to become the data hub for East Africa, as the government announces a new $93.6 million data center, and appoints Huawei as its advisor.
The data center will be solar powered with battery backup, and have high bandwidth courtesy of Huawei, Tanzania's minister for communications, science and technology, Prof Makame Mbarawa told the Huawei Clouds Conference in Dar es Salaam this week, according to PC Tech Magazine. It will be built in the Kijitonyama suburb of Dar es Salaam's Kinondoni District.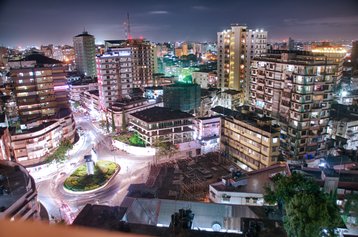 Ambitions for East Africa
"This will be the best centre for ICT and IT industry across East Africa," said Prof Mbarawa. Construction is due to start in July, and the center will have high-tech infrastructure to host services from government and business, including telecoms companies.
Prof Mbarawa hopes that the center will connect to neighbouring Kenya, Uganda, Burundi and Rwanda, and serve businesses there. 
"Cellular network companies will soon no longer depend on other country's data centres thanks to this centre, which will also be used by other East African countries," said the minister, according to Tanzania's Daily News.
It will have fast fiber connectivity, will be independent of Tanzania's electric grid, said Prof Mbarawa, relying on solar power and batteries.
At the same event, the Tanzanian government signed an agreement with Huawei Tanzania, making the Chinese company an ICT development adviser to the country. 
Huawei has been in Tanzania for 17 years, and the country has a good IT market and favourable conditions to become a local ICT hub, said the Chinese Ambassador to Tanzania, Lv Youqing.