Tamil Nadu Government has signed Memoranda of Understanding (MoUs) with a number of data center companies for developments in the Indian state.
The Tamil Nadu government this week signed 59 MoUs for projects worth Rs 35,208 crore (~$4.7bn). The MoUs were exchanged in the presence of Chief Minister MK Stalin at the Tamil Nadu Investment Conclave.
Companies that signed MoUs relating to data centers this week include Adani Enterprises, L&T, STT GDC, CtrlS, and Bharti Airtel's Nxtra. Details are lacking and few of the companies have made any public announcements about the developments.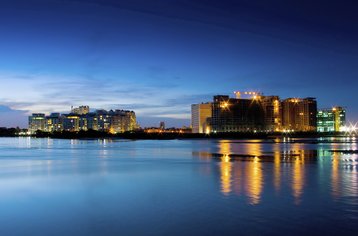 Indian conglomerate Larsen & Toubro (L&T) said it will invest Rs 2,000 crore ($268m) to establish data centers totaling 90MW of capacity in a phased manner in Kanchipuram over the next five years.
L&T said it will be establishing hyperscale data centers at Kanchipuram to "provide comprehensive solutions and end-to-end data center services' including multi-cloud managed and cyber security services, digital transformation integration services, and application integration services."
S N Subrahmanyan, CEO & MD of L&T, said: "Tamil Nadu is on a growth trajectory, and we are delighted to partner with the Government of Tamil Nadu to propel this growth by building a data center that will further trigger development by attracting investments and generating jobs for the people of Kanchipuram."
As well as L&T, BusinessLine reports that Adani Enterprises will invest Rs 2,500 crore ($336m) in a data center (phase II) in Chennai; STT GDC will make an investment of Rs 1,500 crore ($201m) for phase II development; CtrlS will set up a data center at a cost of Rs 1,448 crore (~$201m); and Nxtra by Airtel will invest in a data center (phase II) at a cost Rs 700 crore ($94m).
Nxtra opened a 38MW Chennai facility this week, its third in the city. Web Werks and CapitaLand signed MoUs with Tamil Nadu Government for data centers in Chennai in July.
JLL expects data center capacity in India to double between H1 2021 and 2023, jumping from 499MW to 1,008MW.