A malfunction at Kaohsiung's Hsinta Power Plant caused major blackouts in southern Taiwan, and smaller power outages in north and central Taiwan.
The power outage also impacted Internet connectivity in the island nation.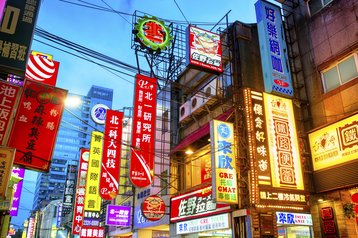 "A power outage has knocked out Internet connectivity across much of Taiwan including Taipei; real-time network data show national connectivity falling to 68 percent of ordinary levels from ~9 am local time," outage tracker NetBlocks said.
Along with Taipei, the country's second-biggest city Kaohsiung was impacted.
Tainan Science Park - home to chipmaker TSMC's most advanced fabs, as well as United Microelectronics - reported sudden and abnormal voltage changes to the site's power supply. But the companies said that they were still studying whether it had an impact on production.
Taiwan last had a major power outage in 2021, also due to issues at the coal-fired and natural gas-fired Hsinta Power Plant. That time, TSMC was slightly impacted by the outage - but had been worse hit by a localized power outage the month before when a power cable was accidentally cut.