Taiwan's Ministry of Science and Technology (MOST) is partnering with Nvidia as it looks to set up four AI research centers and install a GPU-powered supercomputer.
The Republic of China announced in July that it would spend NT$1 billion (US$32.73 million) on AI annually for the next five years.
The initiative is part of the country's Forward-looking Infrastructure Program, an NT$420 billion (US$13.9bn), four-year scheme that aims to stimulate economic growth and transform Taiwan's industrial sector.
Putting the AI in Taiwan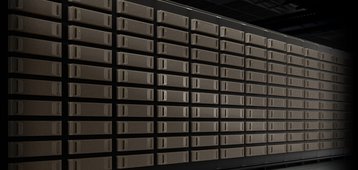 "AI is the key to igniting Taiwan's next industrial revolution, building on the long-established strength of our IT manufacturing capabilities," Dr Liang-Gee Chen, Taiwan's Minister of Science and Technology, said.
"Our focus is on drawing academics, industry and young talent into our AI Grand Plan to create an ecosystem based on AI innovation."
At a jointly hosted AI Symposium at Nvidia's GPU Technology Conference in Taiwan, the company's founder and CEO Jensen Huang said: "Taiwan has been the epicenter of the PC revolution, and it will serve as a key center for the next industry revolution focused on AI. We are delighted to be working closely with MOST to ensure that Taiwan fully harnesses the power of this technological wave."
The partnership will take several forms:
MOST and Nvidia's Deep Learning Institute will train 3,000 developers in deep learning over the next four years, focusing on areas such as smart manufacturing, the Internet of Things, smart cities and healthcare.
Nvidia will bring its virtual incubator for AI startups - Inception - to the country, helping MOST establish a 'Youth Technology Innovation and Entrepreneurship Base.'
The company will offer high-level internship programs to Taiwanese citizens.
Nvidia will provide Deep Learning Accelerator technology for IoT and System-on-a-Chip devices, along with technical support, as part of MOST's 'Project Moon Shot, AI Edge.' The project is a NT$4bn (US$132m), four-year program that aims to use AI to increase the competitiveness of the Taiwanese semiconductor industry by focusing on memory, sensors and edge products.
MOST will provide domestic robotics experts at the Central and Southern Taiwan Science Parks with access to Nvidia DGX Station AI deskside systems and Jetson TX2 AI modules.
In addition, the National Center for High-Performance Computing will build Taiwan's first AI-focused supercomputer, featuring Nvidia's DGX AI racks and GPUs based on latest Volta architecture. The system will launch next year with a peak performance of four petaflops, with plans to grow that to 10 petaflops within four years.
Taiwan's move comes as multiple nation-states across the world announce funding for artificial intelligence initiatives, foremost amongst them the People's Republic of China, which plans to achieve AI dominance by 2030.
While China and Taiwan remain embroiled in an increasingly uneasy relationship - with China asserting that self-ruled Taiwan is a sovereign territory, and Taiwanese leader Tsai Ing-wen thought to be pushing for formal independence - the Taiwanese government hopes to become a hardware supplier for China's AI ambitions.
Speaking in June, Minister Chen pointed to Chinese cloud provider Baidu's heavy investment in AI and said that Taiwan hopes to supply technology to similar companies in the future.
He added: "The importance of AI for Taiwan is apparent through its semiconductor companies. Right now, they have an opportunity to enter the sphere of AI, and Taiwan needs to grab onto this opportunity."