TaiPower has broken ground on a data center in Taiwan.
The state-owned power company has begun construction on a 'cloud data center' in Changhua City.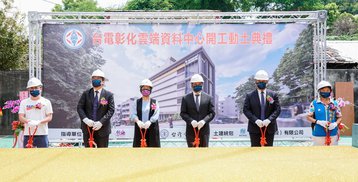 Taipower said it is actively developing smart grids in response to a large amount of renewable energy being connected to the grid. Though it didn't provide specifications, the new Changhua Cloud Data Center will be able to store "more than one million terabytes of data" and will help more accurately predict renewable energy power generation, effectively dispatch power, and ensure a more stable power supply.
The facility will be powered by renewable energy produced by the Changbin solar photovoltaic field and offshore wind power.
The groundbreaking ceremony was attended by Deputy Minister of Economic Affairs, Zeng Wensheng; Taipower Chairman Yang Weifu; Changhua County Mayor Wang Huimei; and Speaker Xie Dianlin.
Yang Weifu said Taipower uses cloud data center information intelligence services to improve the accuracy of renewable energy power generation forecasts, so that power dispatch can respond more quickly and accurately. Through the analysis of smart meter data, users can understand and master their own electricity consumption patterns, combined with demand response measures, so that more users can participate in energy conservation and reduce electricity consumption.