The Texas Advanced Computing Center (TACC) at the University of Texas at Austin has deployed a new three petaflops supercomputer.
Lonestar6 is a Dell Technologies HPC systems comprised of comprised Dell EMC PowerEdge C6525 servers with AMD Epyc Milan processors. The system features 560 compute nodes and 16 GPU nodes housed in four dielectric liquid coolant cabinets and 10 air-cooled racks.
When fully deployed later this year Lonestar6 will be the seventh-fastest supercomputer at a US university and three times as powerful as the Lonestar5 system that it replaces. TACC also operates the Frontier, Stampede2, and Longhorn systems.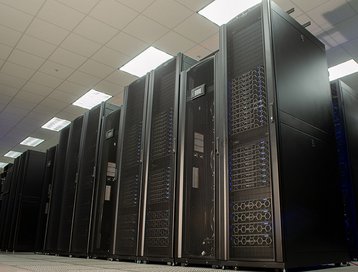 "Opening up TACC's world-class computing ecosystem will benefit numerous students and scholars across the UT System," said James B. Milliken, chancellor of the UT System. "We are grateful for the continued investment by the Board of Regents, which will allow the UT System to maintain leadership in this critical technology area and attract top faculty across science and engineering fields."
A number of Texas academic institutions jointly contributed $2 million to the project including the Oden Institute for Computational Engineering and Sciences, the Center for Space Research (both based at UT Austin), Texas A&M University, Texas Tech University and the University of North Texas system.
"This new collaboration will have extraordinary long-term impacts for research at University of North Texas," added Mark McLellan, vice president of UNT's Division of Research and Innovation. "It creates exciting opportunities for innovative and impactful research outcomes. Working with TACC will allow UNT's research teams to effectively address a range of pressing global challenges."
The funding will also support Corral, a new high-performance data storage and archival system.
The first Lonestar system was built by Dell and integrated by Cray around 2006 using Dell PowerEdge 1750 servers and Myrinet interconnects, with a peak performance of 3,672 gigaflops. The Cray-based Lonestar5 was deployed in 2015 with a peak performance of 1.25 petaflops. It placed 79th on the Top500 list that year.