Deutsche Telekom subsidiary T-Systems has located in Virtus' London2 data center in Hayes, West London, to twin with its existing facility in Slough.
The London2 data center, which opened in 2014, is a 65,000 sq ft (6,000 sq m) Tier III facility with six data halls, and a reported PUE of less than 1.2.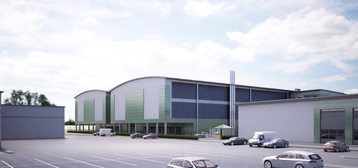 UK expansion
"We are very excited about the opening of this new data center and the expansion of the services we can offer our customers," Christoph Rode, MD of T-Systems, said. 
"It not only gives T-Systems' customers a choice about the location of their data center, whether to run their services in the UK or Germany, but it also positions T-Systems as a leading cloud service provider."
The opening comes as T-Systems launches its Enterprise Private Cloud platform in the UK, with the first business customer will expected to start moving into the data center in early December.
The German IT services and consulting company also announced this month a team up with Huawei to implement a jointly developed Open Telekom Cloud public cloud service with CERN's OpenStack private cloud service to support The European Organisation for Nuclear Research's work.
After beating out competition from 27 other bids, the partnership won the contract, which will be sponsored by ten European public research organizations and partly funded by the European Commission.