T-Mobile has penned a definitive agreement to acquire Ka'ena Corporation plus its subsidiaries and brands, including the MVNO Mint Mobile, in a deal that will cost the US operator no more than $1.35 billion.
The acquisition also includes Ultra Mobile, a wireless service offering international calling options to communities across the country, and wholesaler Plum.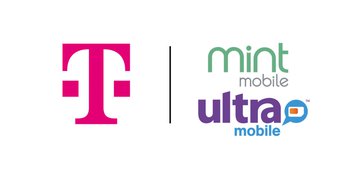 T-Mobile confirmed it will pay 39 percent of the purchase price via cash, with the remaining 61 percent through stock.
It follows reports from last year that Mint Mobile was up for sale, while also being on the market in 2021 for between $600 million to $800 million.
The company noted that the final price it pays for Ka'ena is dependent on how Ka'ena performs during certain periods before and after the closing, while the transaction is expected to close later this year, said T-Mobile.
Ka'ena's collective three brands, Mint Mobile, Ultra Mobile, and Plum are estimated to have between two to three million subscribers.
Arguably the biggest asset of the acquisition is MVNO Mint Mobile, which runs off of T-Mobile's mobile network. Founded in 2016, the MVNO was actually launched by Ultra Mobile.
Ultra Mobile, itself founded in 2011, also uses the operator's 5G network, with mobile virtual network aggregator (MVNA) Plum striking a wholesale agreement with T-Mobile last year.
Mint founders David Glickman and Rizwan Kassim will join T-Mobile to manage the brands, with the MVNO to run as a separate business unit.
Hollywood actor and part-owner Ryan Reynolds, will continue to promote the brand. The New York Post previously reported in 2021 that Reynold's stake in the company is between 20 to 25 percent.
The deal will see T-Mobile bring on Mint Mobile's subscribers and covers MVNO's sales, marketing, digital, and service assets.
According to T-Mobile CEO Mike Sievert, Mint Mobile's success as a direct-to-consumer business has been a key draw for the acquisition.