A Czech subsidiary of Deutsche Telecom has broken ground on a 9,000 square meter colocation data center in Prague.
T-Mobile Czech Republic says the facility codenamed 'DC7' is its most advanced yet.
"The new DC7 will be among the best that customers can get in the area of data centers in the Czech Republic and, I believe, it will be for a long time," said Petr Jeřábek, marketing director at T-Mobile.
The site is set to offer 3,000 square meters of white space when it opens in the first half of 2018, and pre-leasing has already begun.
Bohemian like you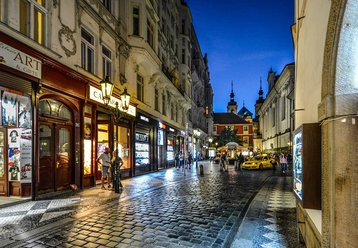 T-Mobile came to Czech Republic more than 20 years ago, and has since grown to become the market leader in wireless communications, with six million customers. In addition to telco services, it also offers ICT services, colocation and networking.
The company is building its seventh data center on a 25,000 square meter plot of land on the outskirts of Prague. The carrier-neutral, modular facility was designed to meet the TIER 3 (ANSI/TIA-942) standards.
T-Mobile held a cornerstone laying ceremony on the site last week.
"The construction follows a modular principle and the design takes into account zoning, when the entire facility is divided into three zones: administrative, technological and IT customer facilities," explained Robert Vávra, vice president of Network and IT Operations at T-Mobile.
"The zones help increase the overall physical and technological security because the individual zones can be accessed only by persons with the relevant responsibilities. This means, for example, that the entire customer IT infrastructure is physically separated from the supporting data center technology, such as air-conditioning, fire suppression systems, UPS and other technologies."