T-Mobile has expanded its 5G Home Internet footprint, after announcing 70 cities across three states in the Midwest can access its service.
According to the operator, more than six million households across Illinois, Michigan, and Wisconsin are eligible for T-Mobile's 5G Home Internet services.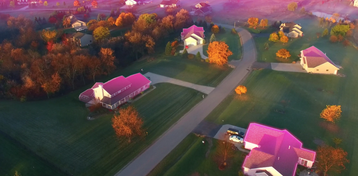 It means that T-Mobile's 5G Home Internet is available for more than 40 million households across the country. It follows the operator looking to push services beyond mobile, with the carrier considering plans to create a fiber joint venture.
"Access to high-speed internet should be a given, yet millions of people across the country still have little to no choice when it comes to their home broadband. As reliance on internet access has skyrocketed in recent years, many ISPs have continued to underserve customers – year after year," said T-Mobile chief marketing officer Mike Katz.
Cities including Chicago, IL, Detroit, MI, Grand Rapids, MI, and Milwaukee, WI, are among some of the areas covered by T-Mobile's 5G Home Internet service.
In the US, a report from the Institute for Local Self-Reliance (ILSR) reveals that at least 83.7 million Americans can only access broadband from a single Internet service provider, limiting choice for customers.