Telecoms company T-Mobile has pledged to reach net-zero emissions by 2040.
This goal encompasses not only scope 1 and 2 emissions, which are under direct control of the company, but also scope 3 emissions which are a result of suppliers' or vendors' carbon footprint.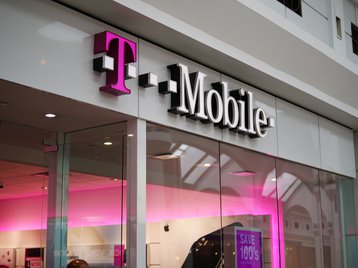 "As we know sustainability is important to our customers and stakeholders, T-Mobile has made great progress in reducing our environmental footprint – and now we're taking even bigger steps to reduce our carbon emissions with a commitment to meeting Science Based Targets Initiative's (SBTi) Net-Zero Standard," said Mike Sievert, T-Mobile CEO.
The company claims it is the first US wireless to set a target like this.
T-Mobile has already been solely using renewable energy for a year now, but achieving net-zero on scope 3 emissions is far more complicated. This goal will cover carbon emissions produced by suppliers, customer device usage, materials and fuel required to ship products, and things like employee travel.
According to the company's 'Pathway to Net-Zero' report, one priority is significantly improving energy efficiency. The firm has committed to achieving a 95 percent reduction in energy consumption per petabyte of data traffic on its network by 2030, against a 2019 baseline.
Another is maintaining 100 percent renewable electricity use and increasing the share of renewables sourced from self-generation and through power purchase agreements. There is some doubt about just how accurate 100 percent renewable energy promises are. Carbon accounting firm Flexidao reported in January 2023 that most carbon-free energy accounts don't take into account the fluctuating supply of renewable electricity, and PPAs often need to turn to fossil fuels in times of peak demand.
As part of the net-zero commitment, T-Mobile has signed onto The Climate Pledge: where companies and organizations pledge to cut global emissions.
The Climate Pledge was co-founded by Amazon and Global Optimism in 2019 and is a commitment to beat The Paris Agreement by 10 years. All organizations involved pledge to measure and report greenhouse gas emissions, implement decarbonization strategies like renewable energy and efficiency improvements, and neutralize any remaining emissions with socially beneficial offsets.
"We're excited that T-Mobile is signing The Climate Pledge and committing to reach the Paris Agreement 10 years early," said Sally Fouts, global lead of The Climate Pledge at Amazon. "T-Mobile has set and achieved aggressive renewable energy and carbon reduction goals across its operations, and we're thrilled to see the comprehensive and thoughtful pathway they have charted to achieve net-zero carbon by 2040."