The past year saw some of the biggest data center deals on record: from Digital Realty's acquisition of DuPont Fabros for $7.6 billion to Equinix's purchase of 29 data centers from Verizon, plenty of facilities changed ownership.
As a result, major merger and acquisition transactions involving data center operators reached a total of $20 billion in 2017, according to Synergy Research. The number is higher than the total for both 2015 and 2016 combined.
Shopping spree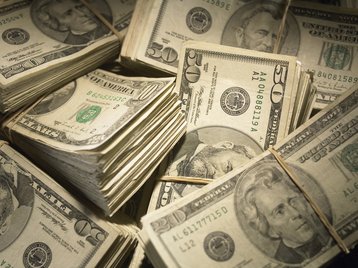 Researchers state that on average through 2017, there was almost one significant M&A deal closed every week. Five deals were valued at a billion dollars or more: these involved purchases by Digital Realty, Equinix, Cyxtera, Peak 10 and Digital Bridge. There were another twelve deals that were valued in the $100 million to $1 billion range, and 31 deals valued at up to $100 million.
2018 promises to be no less exciting - according to Synergy, there are four major deals that have been agreed but not yet closed, with a total value of over $2.6 billion.
Equinix and Digital Realty emerged as the largest investors over the past three years, spending a total of $19 billion on acquisitions – this figure doesn't include Equinix' purchase of Australian data center operator Metronode for $800 million, expected to close in the first half of 2018.
"Above all else, what is driving the data center M&A activity is enterprises focusing more on improving IT capabilities and less on owning data center assets," said John Dinsdale, a chief analyst and research director at Synergy Research Group.
"That shift is driving huge growth in outsourcing, whether it is via cloud services, or use of colocation facilities, or sale and leaseback of data centers. The dramatic growth of cloud providers is also driving changes in the data center industry, as data center operators strive to help them rapidly increase scale and global footprint. We expect to see much more data center M&A over the next five years."