Data center provider Switch has taken a contract for enough solar power to provide for all its data center energy use, fulfilling a promise made in 2015.
The company, which owns the giant Las Vegas SuperNAP facility, is funding the building of 180MW of new solar power in Nevada, delivering on a promise made in August, when it joined the US government's American Business Act on Climate Pledge. In  summer, the company funded a 100MW solar plant, and now has added another 80MW to its commitment.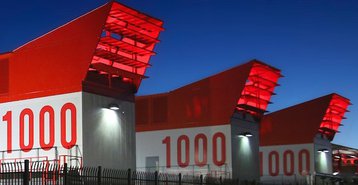 Solar promise
The Switch Station 1 and Switch Station 2 solar farms are being built by utility NV Energy, before the end of 2016, using solar panels from First Solar.
With 1,000 customers, Switch says it is now the largest colocation provider to be powered entirely by renewable energy. The company is currently planning and building several giant facilities, including a $1 billion SuperNap site in Reno, which could be the largest data center in the world when constructed, and a $340 million data center in Milan, Italy. It is also due to build a $5 billion data center in Michigan, at the site of the iconic Steelcase Pyramid.  
While Switch Station 1 and 2 are being constructed, Switch has an agreement with NV Energy to use renewable energy from existing facilities in Nevada. NV has created a "Green Rider" tariff to provide renewable energy to customers, at the instigation of Switch.
"Switch has set a new standard for using renewable resources to power their growing business," said NV Energy CEO Paul Caudill.
"Switch's leadership has opened the door for other large customers, including the City of Las Vegas, to meet their own renewable energy goals without negatively impacting the rates of other customers."