In a confrontation which could have cost Nasdaq OMX Group up to 31 million kronor ($3.9m), the Swedish Patent and Market Court has ruled that the company didn't abuse its market dominance when, in 2010, it blocked rival Burgundy from renting retail colocation space in the data center that hosted its own trading platform.
As reported by specialist publication Law360, the case took off when Burgundy - a multilateral trading facility which has since been sold to the Oslo Stock Exchange (Oslo Børs) - signed a contract with the Swedish arm of data center operator Verizon.
Verizon Sweden AB promptly retracted from the deal, citing a "one exchange" agreement with Nasdaq.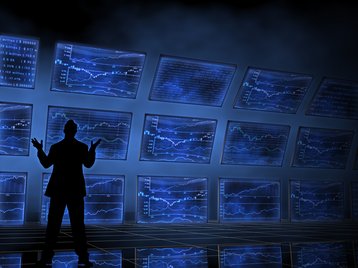 Uncorking (a bottle of) Burgundy
Burgundy then lodged a complaint with the Swedish Competition Authority, claiming Nasdaq had illegally blocked its access to the facility, and in doing so was taking advantage of its dominant market position.
Nasdaq reportedly held between 73 and 86 percent of the market in Denmark, Sweden and Norway in 2010.
And indeed, after an investigation in 2011, it emerged that Nasdaq reportedly used "coercive methods" to stop the rival platform from processing stock exchange trades in the same facility. The antitrust body then filed charges against the company in 2015.
However, the court ruled that Nasdaq's actions were within its contractual rights, even though they resulted in a weakened position for Burgundy.
It is unclear whether the antitrust authority plans to appeal the case.