The first arrests have been made after the City of Johannesburg's data center was broken into on November 11th.
At the time, government officials said that the theft of two million rand (US$137,420) worth of copper cables looked like an inside job, and that it may have been a result of intentional sabotage.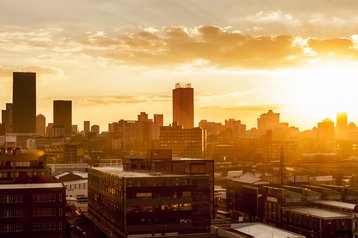 Four suspects
"Two of the suspects were arrested in Tembisa on November 16. The other suspect was arrested on November 17," Johannesburg mayor Herman Mashaba said, adding that the arrests were made after a tip off from a member of the public.
The accused, Nkosiphendule Ngomeni' Legogang Ngomani and Mcoseleli Kasi, were denied bail, The Times of South Africa reports.
"I suspect the break-in was the result of an inside job. Judging from the way the suspects gained access to the building, there were no signs of forced entry from the door they used," Mashaba said.
A fourth suspect was arrested on November 20.
According to the Mayor, the stolen cables were recovered at a scrapyard in Develand' South of Johannesburg.
It is still unknown why the cables were stolen - whether for monetary gain, or for more complex reasons. After the break in, Lucky Sindane, director for strategic stakeholder management at the city's Forensic and Investigation Services division, suggested that it could be the work of the IT services companies that would lose business once the data center was fully operational.
He said: "It's definitely not [people] that are making money out of the cables, it's people that we are currently paying… People that are no longer going to benefit from us when we have this data center as a city… That's what we believe."
He added that the city currently pays about R6m (US$413,000) to local data center operators, something that would change with the arrival of the new facility. "We see this as sabotage, because we were going to go live in December.
"Now we are going to continue paying these service providers for some time, because of this."
It's not the first time the city has been impacted by copper thefts - Mayor Mashaba said that the city "spends about R60m (US$4.1m) a year replacing stolen cables."