American hardware manufacturer Supermicro is building server racks for Tectonic – a recently launched platform for Linux application containers which combines the CoreOS stack and Kubernetes container management system.
The project has the backing of Intel and was announced the company's director of Software-Defined Infrastructure Nick Weaver during his keynote at CoreOS Fest in San Francisco last week.
"At Intel, we fully support the addition of container technologies to the mainstream data center, and are actively participating in the ecosystem to bring containers to data centers of all levels of sophistication. With this goal in mind, Intel is collaborating with CoreOS and the Kubernetes community to advance the company's Tectonic stack," wrote Jonathan Donaldson, GM and VP of SDI at Intel.
Tectonic shift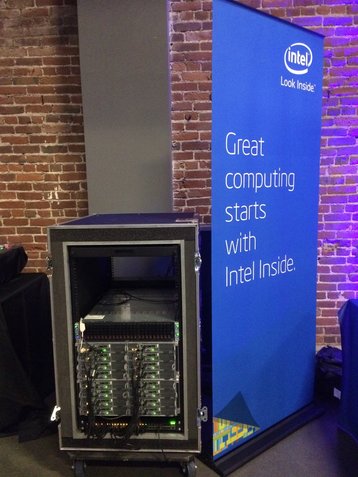 Linux-based application containers package apps and their binaries in individual virtual environments that require less overhead than virtual machines. This approach could gradually replace VMs in many scenarios where high speed and low cost are more important than advanced orchestration features.
Tectonic, launched in beta last month, is the first commercial distribution of CoreOS – an open source project developed by the eponymous start-up, which now finds itself competing against such juggernauts as VMware and Canonical.
Tectonic pre-packages all of the open source components required to build "Google-style" infrastructure – like the 'docker' container engine and 'etcd' key value store - and adds additional commercial features, such as a management console, corporate SSO integration, and Quay container registry.
Now, it has emerged that Supermicro and IT integrators Redapt will be building racks certified specifically for Tectonic – the partners demonstrated such racks at CoreOS Fest (pictured right). Meanwhile Intel will help optimize the stack using its existing silicon features, in an effort to make the platform more scalable.
"This is the beginning of a deep partnership to enable businesses to take advantage of containers, distributed systems, and the next generation of infrastructure," said CoreOS CEO Alex Polvi.