Superloop has announced the initial phase of a new initiative codenamed "Project Red Lion" to extend its dark fiber network into commercial buildings in Singapore.
Daniel Abrahams, CEO of Superloop, noted that this is the next logical step that would leverage and extend the company's existing core network that operates between multiple data centers and cable landing stations in Singapore.
"Project Red Lion will bring on-net buildings that accommodate some of the largest corporate and enterprise customers in the country," said Abrahams in a statement.
To the premises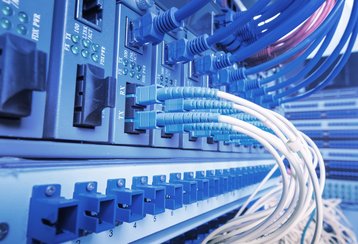 The company said the project would require an incremental capital investment of just under AUD$2 million, but at no increase to its operating cost. The expanision would be funded from the company's existing cash reserves.
Abrahams did not respond to our query about the buildings that are set to be connected, other than point out that they will include the sites housing global corporations, banks, insurance and medical companies.
The first phase will see the company's network expanded into more than 25 commercial buildings.
In the same press release, Abrahams revealed that the company will launch a channel partner program, though he declined to provide any dates.
Superloop is on a mission to build new, independent dark fiber networks to connect points of presence in key Asian markets. Aside from its network in Singapore, the company owns cables in Brisbane, Melbourne and Sydney in Australia.
As we reported last month, Superloop has been granted a Unified Carrier License (UCL) by the Office of the Communications Authority in Hong Kong. While the company is yet to announce its plans, the UCL allows Superloop to build, operate and provide telecommunications networks and services on the island.
According to Superloop, its contracted recurring revenues now exceed the direct monthly network operating costs of the company's existing Singapore and Australian networks once all services are provisioned. Its initial Singapore and Australian networks are also on track to be completed by the end of Q3 this year.