Digital infrastructure specialist Sunevision, a subsidiary of Sun Hung Kai Properties, has revealed more details about its upcoming data center in Hong Kong – expected to become the city's largest commercial colocation facility once it is fully fitted out.
According to the South China Morning Post, the first phase of the Mega Plus campus will offer 470,000 square feet of white space.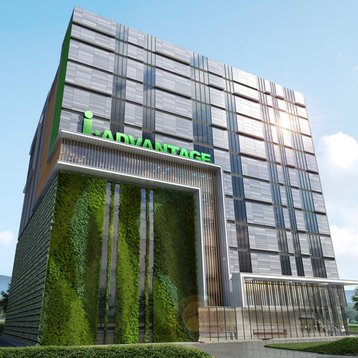 Sunevision held a 'topping out' ceremony on the site on Thursday.
Grand scale
Sunevision is the technology arm of Sun Hung Kai, one of the largest property developers in Hong Kong. The company offers wireless and broadband connectivity, and runs data centers in Kwun Tong, Tsuen Wan, Fotan and Chai Wan, under the brand iAdavntage.
Sunevision's latest data center project is located on a three-hectare plot of land reserved for data center development by the Hong Kong government. It will consist of two multi-story buildings designed to house about 6,000 server racks.
According to information obtained by the South China Morning Post from the Hong Kong Lands Department, Sunevision won a government tender in October 2013, paying HK$428 million ($55m) for the right to set up Mega Plus.
The facility could help Hong Kong compete against Singapore as a destination for major technology businesses.
"Hong Kong is a prime location for setting up data centers in the Asia-Pacific region, thanks to our world-class information and communications technology infrastructure," said Nicholas Yang, Hong Kong Secretary for Innovation and Technology.
"Currently, Hong Kong has nine submarine cable systems, 17 overland cable systems connecting the four telecommunications operators in the Mainland, plus the operation of 10 satellites for external communications.
"Hong Kong's pro-business environment, sound legal system and free flow of talent and information give us the competitive edge to become the region's premier data center hub."