Microsoft has scored a cloud agreement with Australian financial services company Suncorp.
As part of the agreement, Suncorp, a company providing banking, finance, and insurance services in Australia and New Zealand, will reduce its data center footprint while simultaneously moving its remaining workloads to Microsoft Azure.
Suncorp expects to have exited its data centers by 2024.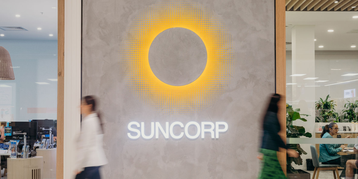 Moving its IT loads to the cloud has been in the pipeline since 2013, when the company announced plans to move 2,000 applications to AWS.
Charles Pizzato, executive manager of IT infrastructure at the company, said: "Suncorp is a purpose-driven organization that has embraced cloud computing and modernized its technology platforms, to lead the insurance sector in delivering innovative customer experiences, at lower cost and lower risk to the business."
Since the 2013 commitment, around 65 percent of Suncorp's applications and workloads have been moved to the cloud, hosted on AWS, Azure, and Kyndryl's zCloud and pCloud. The company first started moving workloads to Azure last year.
The new deal will see the next 25 percent move to the cloud throughout 2023, while the remaining 10 percent is expected to move to a hybrid cloud solution in a local colocation facility.
According to Pizzato, that 10 percent includes 'the sort of things that you can't move to a public cloud environment,' an example of which would be Suncorp's lending platform which sits on an Oracle Private Cloud Appliance Stack.
The move should be relatively simple for Suncorp as the majority of the currently on-premise workloads are already virtualized and can go straight to the cloud. Those that are will be migrated to the cloud using Microsoft's AVS (Azure VMware Solution) and VMC (VMware Cloud on AWS).
Those applications that aren't virtualized are being refactored to make them more compatible with cloud computing, using Red Hat OpenShift services from AWS and Azure.
In 2007, Suncorp announced that it would start leasing space in the Queensland Polaris colocation facility.
Suncorp currently houses an on-premise 400 sqm (4,300 sq ft) data center and disaster recovery facility in Woolloongabba, Queensland, as well as a data center in Brisbane, though there is very little information about it online.
It is unclear whether Suncorp has further on-premise data centers, although a case study from Intelligent Risks Ltd suggests that the company may have more in Sydney, Melbourne, Adelaide, Perth, and New Zealand, and possibly India and South Africa.
"We are always looking for opportunities to leverage cloud infrastructure to be more agile and responsive to market needs," said Pizzato. "The Microsoft Azure platform gives us that flexibility and scalability, along with the underlying security posture we need as a financial services organization. Once we've migrated our workloads to the cloud, we'll be able to build and deploy digital solutions for our customers at game-changing speed."
As well as moving the company's workloads, Suncorp is exploring another cost-cutting strategy of hybrid work models, where employees are not always required to be in the office. As part of the migration contract, Azure is providing over 13,000 Suncorp employees with a Microsoft Surface laptop. Alongside this, Suncorp has installed 150 Surface Hubs at its new Brisbane headquarters and locations in Australia and New Zealand to improve the remote-working experience.