German data center cooling specialist Stulz has announced a partnership with Technology Space Integration (TSI) that will see the two cooperate on modular infrastructure design and manufacturing.
As part of the deal, Stulz has acquired a majority stake in TSI.
"We have identified modular data centers as a growing market segment," explained Oliver Stulz, managing director at Stulz. "This joint venture with TSI allows us to offer customers a complete solution for modular data centers from high performance computing to telecom enclosures using the latest bespoke designed cooling STULZ technology."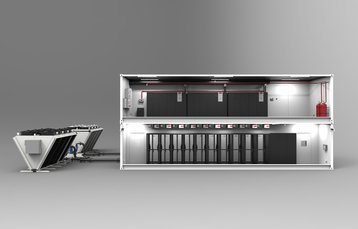 Friends with benefits
TSI designs and manufactures modular data center solutions for enterprise customers, cloud service providers and research organizations, with offices in the UK and France. The company has successfully deployed its products across the world, with recent projects located as far afield as Paraguay and Reunion Island.
The partnership will enable TSI to update its modules with the latest cooling equipment from Stulz.
"This joint venture increases our ability to deliver and support our modular DC solutions around the globe with future proof designs, solutions and services. Partnering with such a well-known brand of quality products, Stulz enables us to compete at all levels and support our global clients with a worldwide service organization network which comprises approximately 6000 service staff," said Simon Gardner, managing director at TSI.
"We have seen a huge increase in demand for modular data centers globally and working together we will look to supply flexible highly efficient solutions," added Christoph Stulz, global sales director at Stulz.