STT Global Data Centres (GDC) has grown rapidly over the last three years, and the STT Defu 1 data center in Singapore is almost full, according to a report on Singapore broadsheet The Straits Times. A second data center on the Defu campus will be complete by the end of next year.
The data centers unit of ST Telemedia has grown rapidly over the last few years as the company acquired stakes in partners such as GDS Services in China and Virtus Data Centres in the UK, and also formed joint ventures with Tata Communications in India and in MediaHub with StarHub.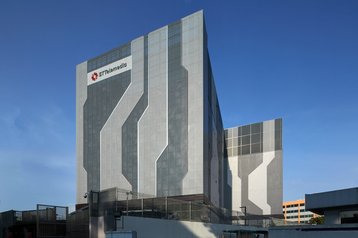 Joint ventures
As we reported earlier this year, the STT GDC approach sees it bringing both self-owned data centers and facilities from its various joint venture partnerships under its own banner. In Singapore, STT GDC has a portfolio of five data centers with both wholesale and retail colocation customers. This includes three colocation facilities from Tata Communications jointly identified as STT Tai Seng, and the existing facilities of STT Defu and STT MediaHub.
"Why are we filling it up in less than one year, and others are not able to fill it up? That's the key question. It has to be about the service," said STT GDC chief executive officer Bruno Lopez to the Straits Times. Lopez was the former CEO of Keppel Data Centres before he took the helm at STT GDC.
"I think we're very focused in our offering. I think that helps our customers as well, because we're not trying to be a real estate investor," he said, noting that the company is not looking to build up assets to resell.
"We feel South-east Asia is a very underserved market today, so we are actively looking to expand into some South-east Asian countries," said Lopez. Countries in Lopez's sights include Australia and New Zealand, while Paris, Frankfurt, Madrid and Dublin are also deemed as "attractive hubs".