Last month we reported on Stream Data Centers' plans for another facility in Chaska City, Minnesota, and now we know who is funding it.
U.S. Bank, a division of U.S. Bancorp, will partner with Stream on the $250 million, 52,000 square foot (4,830 sq m) facility. It expects construction to begin in spring and finish within a year, pending council approval.
Banking on tax breaks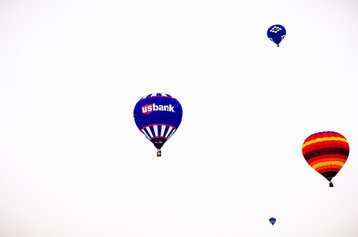 "This expansion will provide more good jobs for Minnesotans," Governor Mark Dayton said. "I thank U.S. Bank for their continued investment in Minnesota, as a great place for businesses, workers and families."
Lt. Governor Tina Smith added: "Minnesota's economy has always been driven by innovation and the great people who live and work here. This project will expand opportunities to more Minnesota families, while reinforcing our position as a leader in the 21st-century economy."
The Minnesota Department of Employment and Economic Development (DEED) is giving the project a grant of $287,000 from the Job Creation Fund, while the city plans to approve a tax abatement of just under $548,000 over 20 years.
On top of that, there are plans for a $250,000 grant to support $1.13 million in infrastructure improvements at the electric substation that will supply the data center. U.S. Bank is also eligible to receive sales tax incentives under the state's data center program.
The facility in Chaska is expected to employ 18 permanent workers.
"Minnesota's data center industry supports hundreds of jobs statewide," DEED commissioner Shawntera Hardy said.
"The U.S. Bank project is a major investment that will strengthen the state's position as a leader in the data center sector."
Chaska Mayor Mark Windschitl added: "Chaska is excited to be adding another data center to the community.
"We've worked hard to make Chaska a place where businesses want to be, and U.S. Bank's investment in the community is important to us. We look forward to the long-term relationship we will have with them."
The upcoming U.S. Bank data center is one of many facilities of this type in Chaska: the city already hosts another Stream data center, a United Health Group data center, and a 100,000 sq ft facility from an as-yet-unamed provider that is currently under construction.
Minnesota state as a whole has seen more than 25 new or refurbished data centers completed since 2012, representing an investment of more than $1.8 billion and over 2.2 million square feet of added space.