Dallas data center provider Stream Data Centers is building a new facility on sixteen acres of land within Legacy Business Park, Plano, Texas. Stream has just bought the land, and proposes to build a 210,000 sq ft. data center with the ability to withstand 185 mph winds.
This is a planned extension of the company's Texas portfolio in the Lone Star state said Rob Kennedy, co-managing director of Stream. The new facility will open next year with construction work beginning in the second quarter of this year.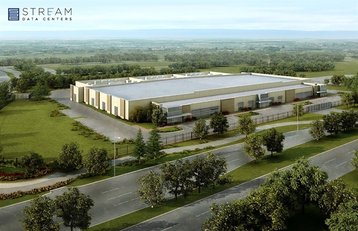 Stream's fourth in Dallas
The announcement was made through the local newspaper, The Dallas Morning News, with minimal comment on the company's own website.
Local reaction to the news has been good although expectations that the data centers will create 'thousands of new workers' are slightly exaggerated.
The new data center is Stream Data Center's second build in the Legacy Business Park and its fourth in the Dallas area in the last four years.
Stream Data Center's clients include Apple, AT&T, Home Depot and Nokia.
Kennedy said  "Stream's data center in Plano continues our Texas expansion and provides an excellent addition to our portfolio. This facility will provide enterprise users with an attractive wholesale option in one of the area's fastest growing markets."