Chaska City Council have given a conditional green light to Stream Data Centers to build four corporate data centers in the city, if it agrees to take locals' concerns into account.
Neighbouring residents reportedly worry that the four foot berms on the north western side of the planned facility may not be tall enough to mask the facility. The rest of the perimeter is surrounded by 40 foot berms, but these cannot be built on the northwest side, due to it neighboring wetlands. 
Another issue regarding lighting has apparently been raised, although again it is unclear what this entails.
Working on it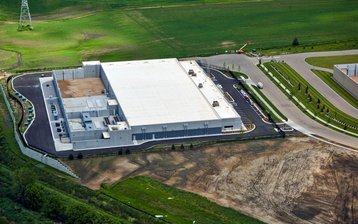 The company will hold a neighborhood meeting to discuss possible drawbacks to the project to show that it is taking people's concerns on board. 
The plan is to build the facilities in three phases according to demand. The first will be a 130,000 sq ft (12,000 sq m) building on the western part of the property.  
This will be the company's third data center in the area, as it already has a 75,675 sq ft (16,320 sq m) facility in Chaska, and it recently broke ground on a facility for U.S. Bank in the city. 
Though not the most sought out location for data centers, the State of Minnesota, and the Midwest in general, are rapidly drawing in new data center activity. 
As well as low utility costs and favourable climate, the state offers tax exemptions on IT, cooling and energy equipment, energy use and software for all data centers bigger than 25,000 sq ft (2,322 sq m) and worth anything above $30m, and this for 20 years. 
Additionally, it exempts all data centers from paying tax on personal property, inventories, utilities, Internet access, Information services and custom-created software.