Fujitsu is upgrading all its data centers in Australia, beginning with a AU$10 million (US$8m) project to bring Tier IV reliability to a site which earlier this year was taken out of action by a storm.
The Malaga, Perth data center, currently rated at Tier III, was taken offline by thunderstorms in February; today Fujitsu has announced a plan to increase its reliability, aiming to make it the first site in Australia to pass the Uptime Institute's stringent certification for Tier IV reliability. This will be the first upgrade in a program to update all seven of Fujitsu's data centers in Australia by 2025.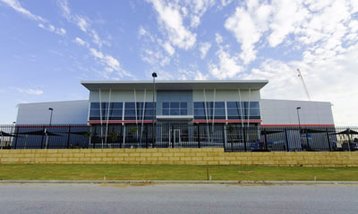 Could lightning strike twice? 
The data center, hailed as Australia's greenest when it was opened in 2010, suffered two back to back incidents which culminated in an outage in February. Fujitsu called in the fire brigade during the first incident, which lasted 1.5 hours. Backup systems responded as designed and the site kept running - until a second failure in an unspecified control system triggered the outage.
The upgrade to Tier IV should prevent a repeat, as the certification "stipulates how sites are to be designed and operated to tolerate the cumulative impact of every site infrastructure component," says the Fujitsu release.
"The Tier IV Certification process for Malaga will provide unprecedented guarantees of availability for all businesses that rely on cloud-based data," said Mike Foster, CEO of Fujitsu Australia and New Zealand. "Those data centers governed by Tier IV standards will give customers even greater confidence to move more mission-critical applications into 'always on' cloud infrastructure. Organizations are increasingly demanding a level of security and availability beyond the level of existing Tier III facilities for their mission-critical systems and applications."
Fujitsu opened its first Australian data center in 2000 and now has 25,000 square meters (around 250,000 sq ft) of space in its seven sites. Three sites have the Australian NABERS environmental certification.
There is plenty of competition, however. Equinix announced a new data center near Sydney recently. Rackspace was quick to take space there, as well as announcing plans to extend its own space, built by Digital Realty.