Nowegian power company Statkraft is in talks with potential partners as it looks to build large data centers in Norway, the utility told Reuters.
The state-owned business, which primarily supplies renewable energy derived from hydropower, grew interested in data centers after Norway exempted such facilities from paying property taxes from the start of 2018.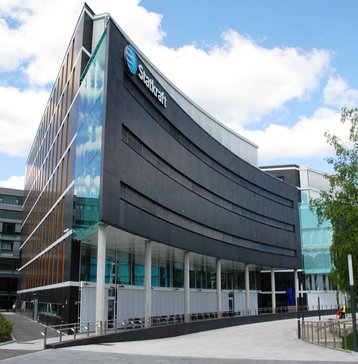 Lax tax, more racks
"You had unnecessary taxation in this business and this risk is now gone. We are working hard to get some contracts signed but I couldn't say by when," Statkraft CEO Christian Rynning-Toennesen said.
"Competition is tough… but we have a good offering. [Norway is now] a good place to establish an advanced computer based business."
Last year, the company made €1.2-1.5 billion (US$1.44-$1.8bn) from divesting its offshore wind assets, funds which it plans to re-invest.
"Within the next three years we will invest all of it. It will be in hydropower, onshore wind and solar. Solar will be in India, Brazil and Europe," Rynning-Toennesen said.
Norway has lagged behind its Nordic neighbors when it comes to data center construction, with the country's policy on tax breaks partially to blame.
Apple is in the midst of building its second data center in Denmark, whilst Facebook is building a facility in Odense, Denmark. Sweden has also attracted Facebook, along with several other data center providers, to the 'Node Pole' near Luleå.
Iceland, meanwhile, has become a hub of HPC activity and is home to companies such as Verne Global, which runs a data center on a 45-acre campus on a former naval air base just west of Reykjavik.
Using new tax incentives, Norway hopes to entice more data center operators. It is already home to the Lefdal Mine data center, which has the potential to become Europe's largest data center campus, but is yet to see commercial success.