The Stanford Research Computing Center and colocation provider Internap have won EPA Energy Star certificates for their data center operations. 
The Environmental Protection Agency's Energy Star scheme provides ratings for electric equipment including monitors and servers, and extended this to buildings including data centers in 2010. It has since certified some 128 facilities. The certifications show that the Stanford facility uses 40 percent less energy per square foot than the national median, while Internap is in the top 25 percent of similar facilities ranked for efficiency. 
High efficiency HPC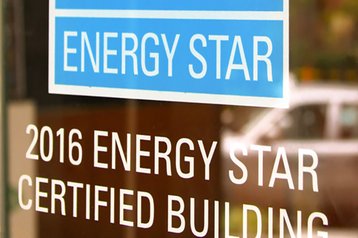 The Stanford center has been open for four years, hosting high-performance computing equipment for Stanford faculty and researchers. It has consolidated resources that were held in inefficient and insecure closets across the campus, and is saving more than 1,300 metric tons of greenhouse gas emissions per year. It outperforms all similar buildings nationwide, according to the announcement, and has earnt a certificate for "superior" energy performance. 
"Data centers are notorious for using lots of electrical energy to power the servers and storage," said Phil Reese, a Stanford research computing strategist. 
Staff under data center manager Scott Prevost review the whole facility daily, looking for issues, leaks, rodents, security problems and energy-wasting equipment.
Each quarter, CTO for research computing Ruth Marinshaw reviews the building's performance, based on data collected every 5 to 15 minutes, 24 hours a day, 7 days a week.
Transparency
Meanwhile, Internap's Dallas facility was rated in the top 25 percent of similar facilities nationwide for energy efficiency. The site offers high-power density infrastructure services, which means customers can fit more equipment in the colocation environment, saving on space and infrastructure costs.
Internap installed energy-efficient appliances and infrastructures and collected and shared 12 full months of detailed energy information, showing the facility to be 1.8 times more energy efficient than the national average for data centers, 19.4 percent below the national average of energy intensity, and 19.4 percent below the national average of greenhouse gas emissions. 
The EPA's assessment is based on weather-normalized source energy use that takes into account occupancy and hours of operation, among other metrics.
"Today, 45 percent of US emissions are attributable to commercial and industrial buildings, which is why improving energy efficiency is so critical for our future," said Jean Lupinacci, director for the Commercial and Industrial Branch in the Climate Protection Division at the EPA.