Data center firm Stack has closed its latest round of structured debt financing.
The company this week announced the issuance of $250 million in securitized notes.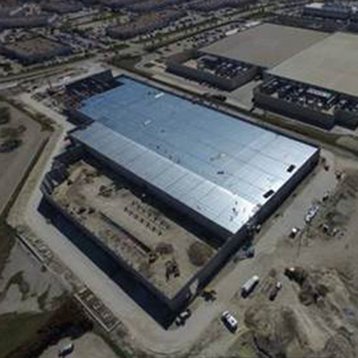 The notes are priced at a fixed rate coupon of 5.900 percent. The company noted it has now raised a total of $2.1 billion in notes, rated "A-" by Standard & Poor's, via its master trust program.
"Stack has again proven itself a highly desirable partner and continues to leverage investor confidence to raise capital in a rapidly evolving interest rate environment," said Heather Paduck, CFO of Stack Americas. "This successful transaction affirms our position as an industry leader with a consistently proven growth strategy and shows our commitment to providing capacity to our clients when demand is at its highest."
According to the pre-sale report from S&P Global Ratings previously reported by DCD, the notes are tied to lease payments and electrical capacity at eight wholesale data centers in seven US states. The data centers are located in Portland, Oregon; Atlanta, Georgia; Chicago, Illinois; Dallas, Texas; San Jose, California; New Albany, Ohio; and Sterling, Virginia. The data centers have a total of 1.917 million sq ft (178,000 sqm) and 138MW of capacity.
All sites have a weighted average remaining contract term of 6.6 years and are financed with triple-net leases where the tenant is responsible for rent, taxes, insurance, and electricity expenses. The loan is anticipated to mature in five years, with a maximum of 25 years.
According to the report, Stack will use some of the money to repay a portion of the outstanding balance on the 2019-1 notes, the rest will be used for 'other general corporate purposes,' including increasing the company's data center footprint by financing turn-key and powered shell facilities.