Springpath, a specialist in software for hyperconverged infrastructure, announced its expansion into Europe, the Middle East and Africa (EMEA) with the opening of a regional headquarters in the Netherlands. It has also appointed a vice president for EMEA, Johan Pellicaan.
Having launched earlier this year in the United States, Springpath's expansion follows growing demand in the EMEA market for data center optimization, as enterprises move to Web-scale, software-defined infrastructure and look to exploit Infrastructure-as-a-Service capabilities.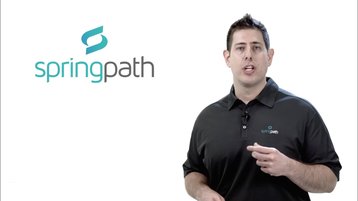 First of its kind
Springpath offers what it calls the industry's first subscription-based data platform for hyperconvergence. It takes standard servers and combines them into a single pool of computing and storage resources that scale easily. It is based on Springpath's proprietary Hardware Agnostic Log-structured Objects (HALO) architecture.
The Springpath Data Platform offers IT infrastructure automation, eliminating storage siloes and reducing the cost of data center modernization. The company says it can help data centers achieve a new level of performance and efficiency, with self-monitoring and self-healing capabilities.
"EMEA is an important market for us. We have ambitious plans to develop our network across the region, expanding our operations and partner base to meet customer demand," said Pellicaan.
"EMEA enterprise businesses are looking to address the limitations of their data center environments in order to compete more efficiently. Our aim is to help enterprises increase performance, become more manageable and reduce costs. The Springpath architecture and data platform helps organisations move to Web-scale infrastructure to support the increasing demands of today's IT workloads and speed of business."
Recognised as the third wave in infrastructure development following client/server architecture and virtualisation, hyperconvergence is an important catalyst that is closely linked to DevOps methodology.
Lean, agile data center environment 
A hyperconverged approach offers organizations the ability to achieve an agile and lean data center environment for the continuous delivery of applications. According to IDC, the hyperconvergence market is expected to grow at 94 percent going into 2016, passing $1.5bn in revenues worldwide.
Commenting on the appointment of Dupaco Distribution as the first EMEA distributor for Springpath, Erik Monninkhof, director and co-founder of Dupaco, said, "We are excited to add Springpath to our portfolio. The capabilities and functionality in hyperconvergence software will be a true added value for our partners. They are a ground-breaking company bringing a new wave of innovation to the data center."
The Springpath Data Platform is available on a subscription basis and supports:
Servers from Cisco, Dell, Fujitsu, HP, Lenovo and SuperMicro
Compute platforms like Docker containers, VMware vSphere, Microsoft Hyper-v and OpenStack KVM
Workloads like server virtualization, development and test, and virtual desktop infrastructure (VDI) including Citrix 
If you are interested in learning more watch our free webinar on hyperconvergence.