Network provider Hurricane Electric has established its first point of presence (PoP) in South Africa with the opening of a Johannesburg network access point. The PoP also marks the Internet backbone service provider's first expansion into Africa.
The launch will allow IP traffic exchange via the continent's largest Internet Exchange Point (IXP), NAPAfrica, the company said. It will also provide businesses based in South Africa with access to Hurricane Electric's IPv4 and IPv6 network through 100 Gigabit Ethernet, 10 Gigabit Ethernet and 1 Gigabit Ethernet ports.
This will provide increased throughput, reduced latency and improved reliability, it said, as well as improved fault tolerance, load balancing and congestion management.
The American Internet service provider operates what it claims is the largest IPv6 transit network in the world. IPv6 is the latest version of the Internet Protocol, created to offset the impact of address exhaustion on the IPv4 network.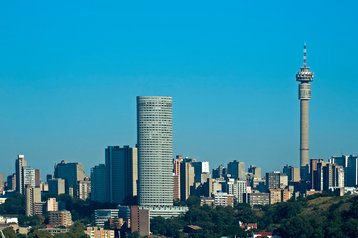 In high demand
The PoP will be located at Teraco's Isando JB1 data center in the eastern suburbs of Johannesburg, where an existing 43,000 sq ft facility is being expanded to cope with demand that has seen it reach 90 percent capacity utilization.
Teraco expects the final 97,000 sq ft site to be complete before the end of 2016, making it the country's largest data center.
Lex van Wyk, Teraco's chief executive, said: "Hurricane Electric is connected to over 135 major exchange points and exchanges traffic directly with more than 5,400 different networks. As a result of this new PoP, Teraco's clients will have direct access to Hurricane Electric's network."
President of Hurricane Electric, Mike Leber, said: "Hurricane Electric looks forward to opening additional sites to remain ahead of the incredible growth in IPv6 traffic in this emerging market."
Earlier in July, the company opened its first PoP in Taiwan to support growth of its IPv6 and IPv4 networks in Asia.
Hurricane Electric has opened 12 new PoPs in the first six months of 2016, forming part of what the company has called an "aggressive global strategy" to expand its network to regions in need of high-speed Internet transit.
Branching out
Teraco, a South African based company has expansion plans of its own, with the addition of a new data center expected within the next three to four years, according to van Wyk. He told TechCentral that the operator is investigating the possibility of constructing a facility in Gauteng, between Johannesburg and Centurion.
The company also operates data centers in Cape Town and Durban.
In 2014 South African news channel eNCA broadcast a special report from inside Teraco's Isando data center, which can be viewed below.