IBM SoftLayer has started offering cloud access to bare metal servers featuring Nvidia's most powerful server GPU to date - the Tesla K80.
This infrastructure service is aimed at organizations and projects that need a GPU-based supercomputer, but can't afford one outright. SoftLayer is the only major public cloud provider to offer GPU-accelerated computing on bare metal servers.
"With the addition of Tesla K80 GPUs, SoftLayer's unique cloud offering for HPC will dramatically expand access to supercomputing-class performance, accelerating the pace of important new advances," said Ian Buck, vice president of Accelerated Computing at Nvidia.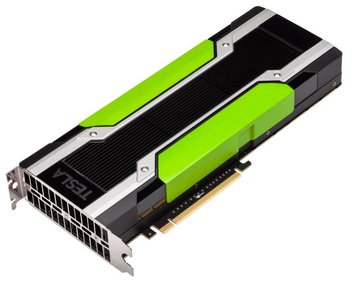 Slabs of silicon
GPGPU - general-purpose computing on graphics processing units - is a relatively recent trend, but the one where Nvidia has been making solid advances. HPC clusters equipped with powerful GPUs can now carry out certain highly parallel calculations much faster than Intel's most powerful Xeons on their own.
Examples of such workloads are found in materials science, molecular biology, machine learning, genomics, seismic analysis and 3D rendering. Tesla K80 was developed with exactly such workloads in mind.
With every K80 card, users essentially get two monstrous GPUs in a single chassis with 24GB of combined GDDR5 memory, able to deliver up to 2.91 Tflops of double precision performance.
The SoftLayer service is aimed at cash-strapped start-ups, research labs and content producers, enabling them to pay for supercomputing only when they need it.
"We leverage the latest NVIDIA GPUs by repurposing them to work as supercomputers on IBM Cloud, which makes it feasible to do in seconds what would otherwise take hours or even days to do on standard hardware. By automating the generation of art on the SoftLayer platform, Artomatix enables digital graphic artists to focus on being creative, in addition to reducing project times and costs," said Neal O'Gorman, founder and CEO of Artomatix.
Other early adopters of the K80 as a cloud service include New York University and analytics platform MapD.
IBM acquired SoftLayer in 2013 and proceeded to heavily invest in the business, opening 15 new data centers and expanding the number of services on offer. And yet SoftLayer was known for its GPU-accelerated supercomputing well before the acquisition.
IBM has chosen to continue developing this line of business - last year it announced that SoftLayer will add support for InfiniBand as a networking option - a technology which is used in almost half of the current Top500.
Nvidia's Tesla GPUs will be used in Summit and Sierra - two supercomputers being built for the US Department of Energy that will also feature IBM's Power chips. Both are set to be considerably faster than Tianhe-2, currently the world's most powerful system, developed by China's National University of Defense Technology.