Lance Crosby, head of IBM's SoftLayer cloud business, has resigned 19 months after IBM acquired the firm he founded. One analyst suggests a less hands-on management approach by IBM might have kept the cloud innovator on board.
IBM bought Dallas-based SoftLayer for $2 billion in 2013 and it now represents IBM's major cloud businesses, following IBM's 2014 announcement of a further $1.2 billion investment, which has seen SoftLayer data centers delivered in locations around the world including Mexico, France, Germany and Hong Kong.  
The resignation follows the appointment of Robert LeBlanc, a 33-year IBM veteran, to run a newly formed IBM Cloud unit. LeBblanc reports to Erich Clementi, a 30 year IBM veteran who took on the job of building a cloud business strategy around SoftLayer in November, having moved from IBM's services unit.
Time for a break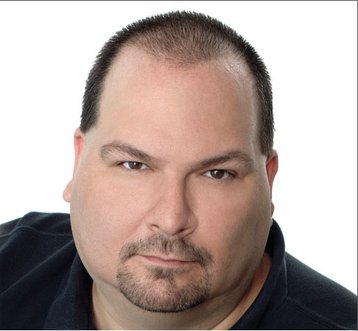 According to a report in eWEEK, this impending re-organisation persuaded the Softlayer founder that this would be a good moment to step aside. It's thought that Crosby was offered a post as head of innovation for IBM Cloud but decided to leave.
Since the IBM acquisition, Crosby has overseen a frantic period of growth as IBM invested billions in its strategically vital new cloud business. The expansion involved a worldwide data center program, the launch of a range of new high-margin cloud offerings and platforms to allow developers to write and host apps.
The official explanation from IBM is that Crosby left to spend more time with his family (he has twins less than a year old). However, the resignation comes at a time when a major re-structuring of IBM has been widely rumored. Staff have been offered voluntary redundancy packages, and IBM has been forced to deny reports of plans to axe up to 100,000 staff worldwide. IBM has confirmed that a major re-organisation of business units is in place but details have yet to be finalised.
One analyst believes that corporate micro-management might have led to IBM's loss of the cloud innovator: "IBM let Softlayer operate as a separate entity, which is why Crosby stuck around for longer than many expected," said analyst Clive Longbottom, senior researcher at Quocirca.
IBM is changing its business model to become cloud-first, which makes Softlayer its major platform for everything it does, said Longbottom. But this means that Softlayer has to be "more IBM".
"That's why they put LeBlanc in as SVP Cloud and are not looking to replace Crosby. They have no need to – LeBlanc will take SoftLayer and roll it in to everything else that is IBM Cloud," said Longbottom.