IBM's public cloud subsidiary SoftLayer has opened a second data center in the Netherlands.
The facility in Almere, just outside of Amsterdam, aims to provide more options for redundant data storage and geographically isolated services, which IBM says are ideal for creating secure backup and recovery strategies.
The project is part of an ongoing global expansion which has seen the company open 13 data centers in the space of just 10 months. As with the rest of the new SoftLayer sites, customers have the option to test cloud services from Amsterdam for a month before signing any contracts.
Double Dutch
Amsterdam is home to AMS-IX, the world's largest Internet exchange, and was recently hailed as the colocation capital of Europe, so it's no surprise IBM chose to reinforce its presence in the area. The company said it plans to triple the size of its staff in Amsterdam by the end of the year.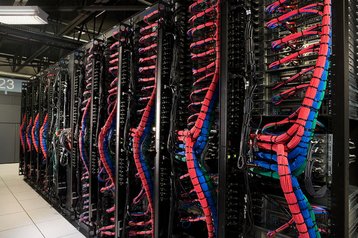 "This new facility demonstrates the demand and success IBM Cloud is having at delivering high-value services right to the doorstep of our clients," said James Comfort, general manager for Cloud Services at IBM.
"We're reaching customers in a way that takes all the guess work out of moving to the cloud. They can build and scale applications, run the toughest big data workloads, have the level of security they need, all in country and connected to a truly global platform."
First customers on the site include Dutch IT and telecommunications services provider KPN, which sells value-added cloud services built on SoftLayer infrastructure. The company said it plans to reach another million customers from the new facility.
Like any other SoftLayer data center, the new Amsterdam location is connected to IBM's global private network, offering low latency and free bandwidth between all SoftLayer sites.
IBM plans to open 15 SoftLayer data centers as part of its $1.2 billion expansion plan. Two additional locations will be launching by the end of this year, bringing the total number of SoftLayer facilities to 40.